Family Optometry & Optical Offices
At Child & Family Eye Care in The Woodlands, our utmost dedication is to offer top-tier, all-encompassing eye care services to individuals, families, and the community. Our focus lies in thoroughly assessing your eye health and understanding your vision requirements, with a strong emphasis on preventive care, emergency services, vision therapy, and the diagnosis and treatment of ocular diseases. Our ultimate goal is to improve your quality of life through these comprehensive eye care practices.
Contact us today to schedule an appointment with our skilled eye doctors in The Woodlands, Magnolia, or Shenandoah, and experience the exceptional level of care you truly deserve.
We're giving you services
you need
Medical Eye Care
At our comprehensive optometry clinic, we provide a wide range of services catering to different needs. From specialized pediatric eye care, such as vision therapy and myopia control, to attentive senior care encompassing the treatment of ocular diseases and assistance with managing vision issues related to diabetes. We take great pride and enthusiasm in assisting patients across all age groups. If you're experiencing dry eyes or facing an eye emergency, rest assured that our team is readily available to offer our support.
Optical & Beauty
At our practice, we continually curate and refresh our selection of eyewear. We take pride in assisting our patients in discovering the newest trends in designer frames, contact lenses, color contact lenses, and specialty lenses. Furthermore, we're thrilled to share that we've recently introduced a range of products and services aimed at enhancing the fullness of your lashes and the whiteness of your eyes. Our ultimate goal is to leave you feeling beautiful and ensure you look your absolute best.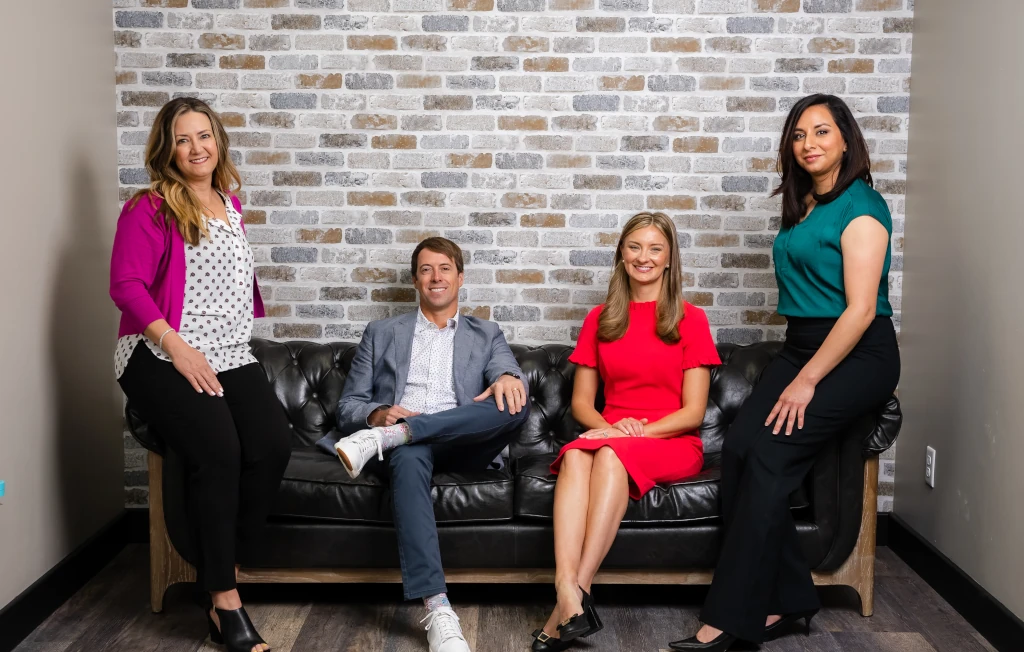 HELPING FAMILIES SEE BETTER FOR 20 YEARS
Child & Family Eye Care is delighted to mark a significant milestone this summer as we celebrate 20 years of delivering comprehensive eye care services to families in The Woodlands. Dr. Wagner recently shared his insights on this remarkable achievement and reflected upon the transformative changes he has witnessed in the field of eye care over the past two decades in an exclusive feature in Reviewit magazine.
Just Some of the Reasons
Why Patients Trust Us & Keep Coming Back
Comprehensive Eye Exams
We place great emphasis on being comprehensive and thorough. Apart from providing comprehensive eye exams and prescribing glasses or contacts, we take the time to actively listen and develop a complete understanding of your ocular and medical history. Your eye health and peace of mind are of utmost importance to us, ensuring you receive the highest quality care.


Myopia Management
With the rise in technology usage, we've observed a significant surge in myopia (nearsightedness) cases, particularly among children. To combat this growing concern, our dedicated team is committed to helping your child minimize the risk of developing ocular diseases and vision loss through our highly effective myopia management program. Rest assured that we have the expertise and resources to address this issue and safeguard your child's eye health for the long term.


20 Years of Vision Therapy Success
Did you know that 80% of a child's learning is visual? This means that if your child has poor visual skills, it can hinder their overall development. Challenges with vision skills can impact their ability to focus, read, and process information, ultimately affecting their performance in school and sports. Fortunately, vision therapy is a solution that helps strengthen the coordination between the eyes and the brain, improving visual function and easing difficulties in both the classroom and sports activities.


Contact Lens Exams
Not all exams are equal. We provide comprehensive eye exams, including contact lens consultations and measurements for a proper fit. From soft contacts to scleral lenses, we accommodate various needs, ensuring optimal comfort and visual clarity for our patients.


Lasting Dry Eye Treatments
Experiencing dryness, redness, soreness, itchiness, excessive tearing, or crusty eyes? These symptoms are indicative of dry eye, a condition that can greatly affect your quality of life. Living with dry eye disease can be challenging. However, rest assured that we are here to help. Our team specializes in diagnosing and treating mild to severe cases of Dry Eye Syndrome, providing effective solutions to alleviate your discomfort and improve your eye health.


Diagnosing Aging Eye Issues
We excel at managing ocular diseases. Our expertise includes diagnosing and treating conditions like presbyopia, glaucoma, macular degeneration, diabetic retinopathy, and cataracts. If you have an eye disease, we provide optimal treatment to enhance your vision and quality of life. Aging eyes are part of life, and we're here to help.


Our 5-Star Reviews & Happy Patients
Child & Family Eye Care provides exceptional, personalized eye care for the whole family. The staff is friendly and attentive, and the comprehensive exams utilize state-of-the-art technology. They offer a wide range of services, including pediatric eye care and specialized treatments. Highly recommended!
Child & Family Eye Care offers top-notch eye care services. The knowledgeable staff provides thorough exams, utilizing advanced technology for accurate diagnoses. The practice's dedication to personalized attention and a family-friendly environment sets them apart. Highly satisfied with the exceptional care received!
Child & Family Eye Care is my go-to for trusted eye care services. From children to seniors, their comprehensive approach ensures individualized attention for every patient. The friendly team, along with their expertise in diagnosing and managing various eye conditions, instills confidence. I highly recommend their services for reliable and professional eye care.
Be Part of the Office and Keep Up to Date​